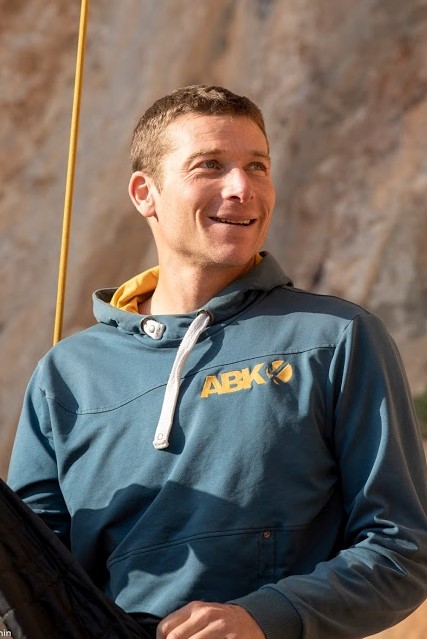 Simon Montmory
Simon started climbing with mountaineering in Chamonix when he was 16 years old. There, he very often free solo climbed : Trad climbing, big walls, mixt winter climbs…Today, he is passionate about sport climbing. Since 2008, he has settled down with his family between Kalymnos, Provence and Spain, to enjoy his passion and his work of climbing instructor.
In Kalymnos, Simon opened hundreds of new routes, with many hard core project to satisfy his need of novelty and improvement. He is always looking for the most impressive and aesthetics line to bolt and climb. The more it is challenging, the more he wants to climb it!
Simon climbs 8a on sight and red point up to 8c.
His way of teaching
Simon is specialised on coaching outdoor sport climbing. His students come from all over the world to enjoy his experience. They join him in Provence or Kalymnos and sometime in Spain.
His way of teaching is to focus first on mental strength and movement. Very often, you can improve a lot just by adjusting some little mistakes, working specifically and cleverly on doing the right moves or training to have the right attitude.
Organise your training to gain more experience, to avoid injury and have fun!
How to keep improving when you are very busy with work and with family life? Simon's training programs is aim for those who doesn't have much time to train. It focuses on the most important point in climbing: To learn how to learn to gain more experience, knowing more movement and knowing better what attitude will suit you the best to be more efficient on the rock or indoor. Then, there are lot of other important things like injury prevention exercises, how to stay healthy…
Simon always makes sure you can practice new skills in the most beautiful and spectacular routes in your grade. It's an opportunity for you to try new things and to go beyond what you thought to be your limits!